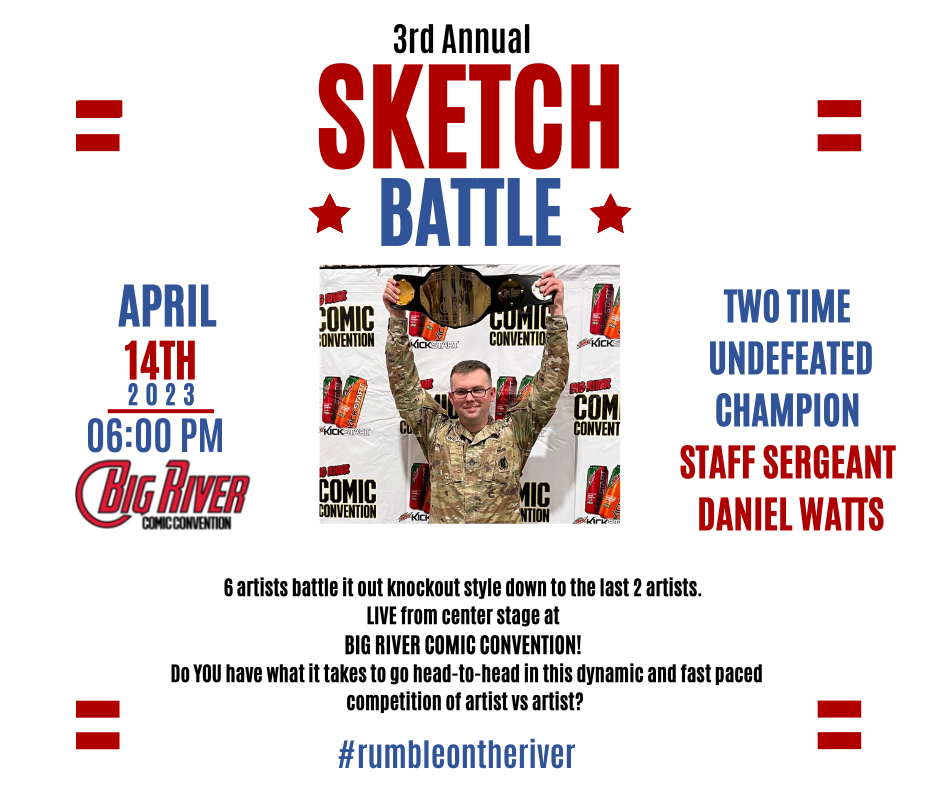 Friday Night 3rd Annual Sketch Battle….Rumble On The River!
The Two Time UNDEFEATED  Sketch Battle Champion,  Staff Sergeant Daniel Watts of the United States Army, will return to defend his title.
20 Artists – 6 Rounds – Knockout style…until we are down to the LAST TWO artists. Live from Center Stage at Big River Comic Convention!
DO you have what it takes to go head to head against other artists from the area and the DEFENDING CHAMPION in this dynamic and fast paced competition of Artist VS Artist?
Come out and WATCH to see WHO walks away with the BRCC Championship Belt!